Great Golf Games
---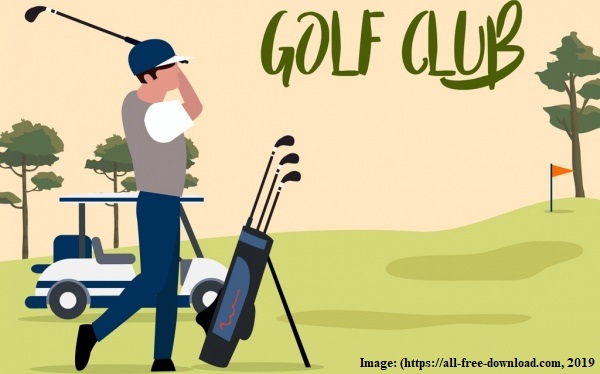 Golf Games
---
Welcome to Great Golf Games
---
Don't you think golf gets a little boring without some kind of "action" on the side to spice up the competition? Without it, you're just smackin' a ball around that you then have to go find after you've hit it.
There's nothing like the satisfaction of watching your buddies pry open their wallets while the dead presidents rub their eyes as they adjust to the seldom seen light of day.
So, if you're looking for some fun games to take to your next round with your buddies, we offer the following suggestions to spice up your own competition!!
Some of these games may be new to you and some you might recognize as just hiding behind different names. But all can be played by any name familiar to you, and also by any variations and modifications that best suit your group.

We've broken them down into a page of:
Many of these games can be used in combination with one another, and although we broke them down for the usual group sizes, with a few small modifications many can also be used in almost any size group, so be sure to check each page to see if any of our game suggestions appeal to you and your group.

You can become the favored group member when you bring new spice to the group's game with entertaining and competitive competitions the group might enjoy. So, go bold and try a few new games in your coming rounds.
The games for individuals and groups will have players accumulating points on their own, and the team games obviously have players collecting team points.
We have purposefully set no point values to any of these games as what and how much you play for is entirely up to your group's agreement.

---
---
Golf Games to Spice-Up Your Rounds
---
All of these games can be played with or without handicap depending on the index disparity between players, and/or what the group agrees to do.

---
---
Does your group play any games you don't see on our pages?
---
If so, share them with the rest of us by submitting them in The Form below.

---
Options for Booking Your Next Tee Time
---
Click here for Golf Games for Individuals

Click here for Games for Threesomes

Click here for Games for Foursomes

Return to The Golf Experience

---
Do you know any Great Golf Games you don't see listed on our pages?

Add Them Here!!
Are there any games that your group loves and plays regularly that you don't see on our pages? Share your suggestions here and let others in on the golf games you play!
Your Favorite Golf Games
Click on the links below to see contributions from other visitors who have shared their favorite golf games.

Shaganappi Scramble

A foursome is a team that plays against the other foursomes at our Men's League play. The team must use each member's net score 4 times...the remaining …
---
---
---
??  Your Own Website  ??
---
Is there a topic or a hobby for which you have a strong passion?
Have you ever considered turning that passion into a passive income stream?
Have you ever considered creating a web site like this one?
I researched long and hard for the best resources available on the web to assist me in making The-Golf-Experience.com a reality and I found none better than Solo Build It with whom to partner.
Above and beyond the comprehensive program they provide to assist you on your journey is the incredible level of customer service you'll get along the way. The world would be a better place if every company out there modeled the quality and level of their customer service after what Solo Build It seems to provide with such ease.

Watch the video below to see if your interest in creating your own web site gets a spark.

You ready?
Now click the "Solo Build It!" link below to begin your own journey.
Good luck and have some fun.
© Copyright The-Golf-Experience.com