GolfNow.com
Book Your Tee Times Here
---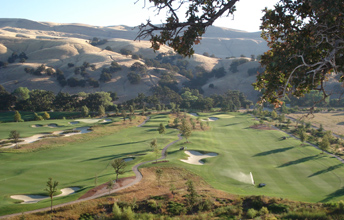 Yocha Dehe Golf Course at The Cache Creek Casino in Brooks California
---
GolfNow.com Tee Times

The-Golf-Experience.com has partnered with the #1 online tee time retailer to provide you with the ability to book your rounds of golf at courses local to where you live and work and where you may be traveling.
With so many courses from which to choose, you're bound to find one that appeals to you and at a time and price that work as well.

---
---
You can find, choose and book your future rounds right here at The-Golf-Experience.com.
Just use Booking Engine below to enter the area, date and course you'd like to play. Then follow the Booking Prompts to choose your desired rate and the number of players in your group. Login or Create a Profile (with GN) to continue on to book your round. And That's it!!

---

Operating in the United States, Canada, and in Ireland, GolfNow.com was founded in 2001 and is now the largest online tee time retailer offering a selection of over 100,000 times at more than 3,000 golf courses. Booking your round where and when you'd like to play has never been easier.
Their Booking Engine uses leading edge technology and software to allow you to stay connected to your favorite golf courses and available times. Simply choose where you want to play, find your perfect time, and go play!

---
| | |
| --- | --- |
| Book Your Golf at over 3,000 Courses throughout the United States, Canada, and Ireland | |
---
Using the Booking Engine Below
---
The Booking Engine defaults to the "Map" view - just click on "Listings" to see courses by name which then defaults to "Distance" from your zip code.
Make adjustments to refine your search and how you view the results.
Make sure your desired area (zip code) and playing date are correct.
Choose your course.
Book your round.
"Hit 'em Straight and Not Too Often"
---
---
---
---
---
---
??  Your Own Website  ??
---
Is there a topic or a hobby for which you have a strong passion?
Have you ever considered turning that passion into a passive income stream?
Have you ever considered creating a web site like this one?
I researched long and hard for the best resources available on the web to assist me in making The-Golf-Experience.com a reality and I found none better than Solo Build It with whom to partner.
Above and beyond the comprehensive program they provide to assist you on your journey is the incredible level of customer service you'll get along the way. The world would be a better place if every company out there modeled the quality and level of their customer service after what Solo Build It seems to provide with such ease.

Watch the video below to see if your interest in creating your own web site gets a spark.

You ready?
Now click the "Solo Build It!" link below to begin your own journey.
Good luck and have some fun.
© Copyright The-Golf-Experience.com